Maysha Mohamedi is an American abstract painter based in Los Angeles. She makes large-scale gestural paintings that display a balance of controlled restraint, and colorful play. Much like her original style of painting, the way she navigates her career and personal life mirrors that dichotomy.
I connected with Maysha through the making of my undergraduate thesis film about a Persian punk rock drummer. After meeting her in person I was immediately drawn to her warmth and her larger-than-life personality. She was all in when I proposed to film her several months later.
"Blue Chip" art is any art that's expected to reliably increase in economic value regardless of the general economic conditions. Artists like Picasso,

 

Warhol, Rothko and

Pollock

are Blue Chip. Blue Chip galleries tend to focus solely on reselling the work of such well-established names, artists whose works are well catalogued and authenticated, and reliably bring higher and higher prices at auction.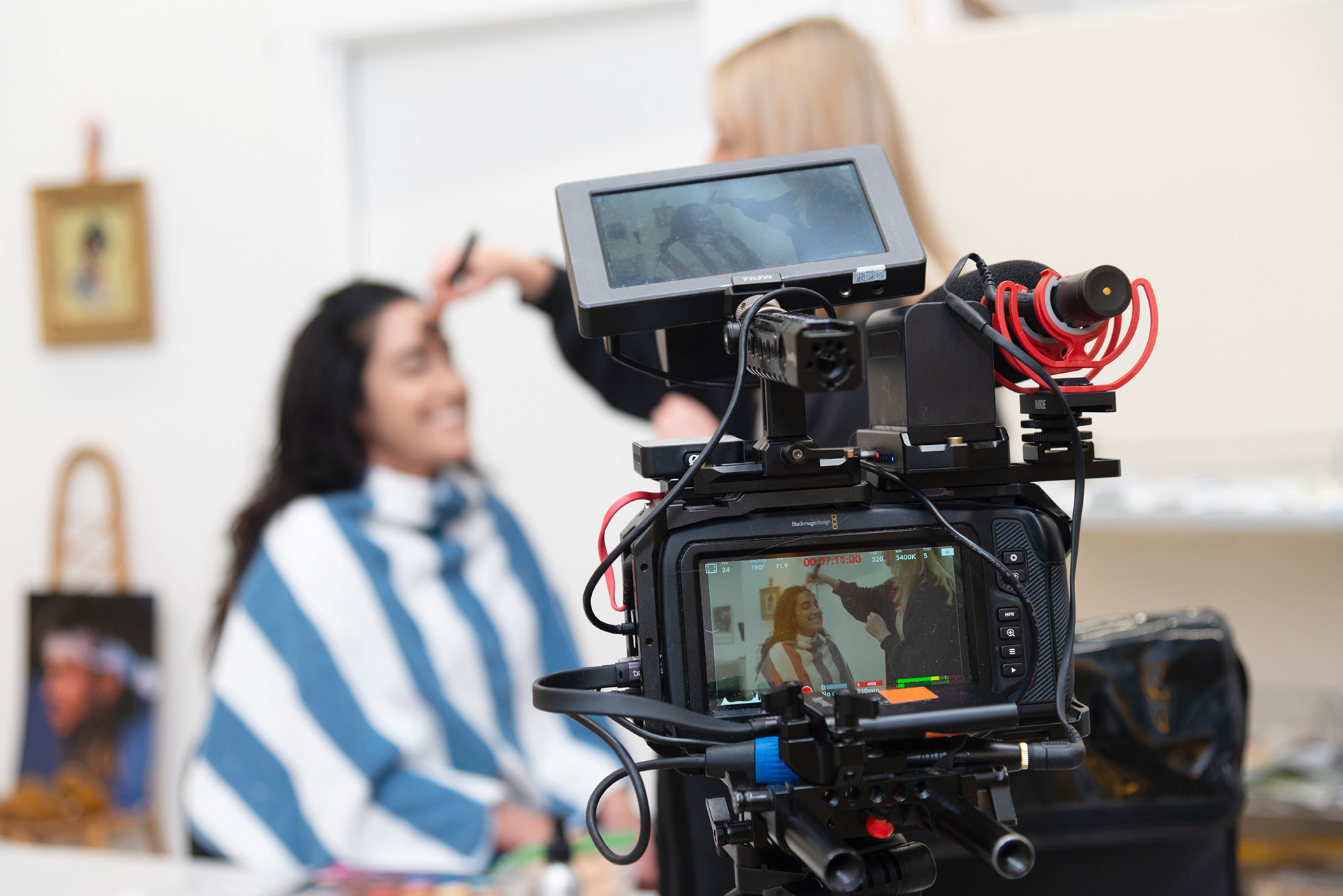 When we started the documentary, Maysha's sights were set on acquiring a solo show in LA. Within a couple months, that had been achieved. What I didn't foresee was how the success of her show would propel the film into a much larger-scaled project that would take us around the world - and in first class style.
The bond that formed between Maysha and I during what I call her "rise to fame" created this highly confessional relationship where I got an intimate look at what it takes to rise to the top level in the contemporary art world. I have witnessed her maneuvering though power dynamics as a woman in business while balancing motherhood and family life.
As of April 12th, 2022, Maysha signed with Pace Gallery, a leading international art gallery representing some of the most influential contemporary artists from the past century, including Jeff Koons, Mark Rothko, Julian Schnabel, Alexander Calder, and Pablo Picasso. Pace has 10 locations worldwide.
It is extremely rare for an artist to reach this caliber, and even more rare when considering Maysha is a woman of color and had an entirely different career as a neuroscientist before fully transitioning to being an artist. Her "quantum leap," as we call it, is captured on camera and showcases a woman navigating a man's world to reach the level that she feels matches her name and work. Maysha's journey continues to be filmed as we see her life change under this new representation and the opportunities that come with it.